Main content starts here, tab to start navigating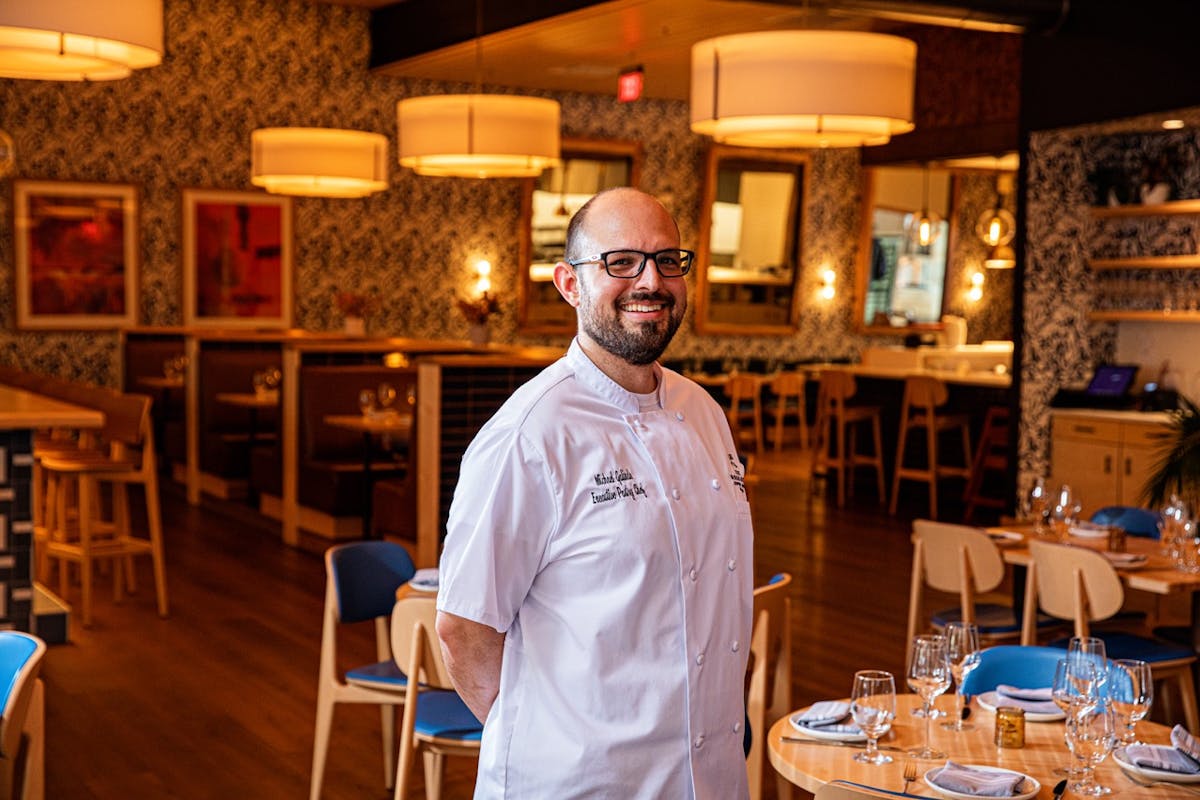 Michael Galindo
Pastry
Michael Galindo is the Executive Pastry Chef for Indaco Greenville & O-Ku Greenville. Galindo was on a fast track to law school when he realized that he wanted to pursue pastry full-time, pivoting his plan and receiving a degree in Baking and Pastry from Le Cordon Bleu. Born and raised in Miami, FL, much of his early interest in baking can be contributed to his grandmothers, who he would assist growing up when they were baking Cuban desserts like rum cakes, flans, and pastelitos (puff pastry filled traditionally with guava and cheese).
Following pastry school, Galindo gained extensive experience in the industry, including entering in the Pastry Live 2016 competition, where he won second place in the live chocolate showpiece competition. Galindo is proud of his work at the James Beard house where he showcased his desserts and subsequently collaborated with several chefs from around the U.S for special dinners. Most recently, Galindo worked at the Seminole Hard Rock Hotel & Casino, where he worked his way up from Cook to Pastry Sous Chef, Assistant Pastry Chef, and finally Pastry Chef of the entire property before he joined The Indigo Road Hospitality Group. Galindo is excited to oversee the pastry program at both Indaco and O-Ku, continuing his love for Japanese desserts along with expanding his interest in simple yet elegant Italian desserts. His approach to pastry is influenced by flavors and desserts from childhood experiences and memorable life moments and seeks to be approachable while exploring new flavor combinations to present something unique to guests.
In his free time, Galindo enjoys relaxing and playing video games, reading, listening to music, and discovering new food destinations in Greenville.