Main content starts here, tab to start navigating
About
Charlotte
Slide 1 of 2
Slide 2 of 2
Located at Atherton Mill in Charlotte's historic South End neighborhood, Indaco (Italian for "indigo") serves Italian cuisine by executive chef Matthew Hoang. Wood-fired pizzas, hand-crafted pastas, housemade salami and cured sausages fill the restaurant's menu which can be enjoyed family-style or a la carte. With an open kitchen, and a comfortable atmosphere, Indaco can seat approximately 85 guests inside for a casual night of food and drinks. The wine list is focused on affordable Italian varietals, the Gin & Tonic cocktail is on tap, and the fresh sodas are made in-house.
Large windows fill the restaurant with natural light that reflects off the white subway tile, wood accents and butcher block tables. An open kitchen invites guests to keep an eye on the action while enjoying the sights and smells of Italian cooking. During warmer months, a 44-seat patio invites guests to dine al fresco.
Partners & Purveyors
Keegan Filion Farms, Harmony Ridge Farms, Tega Hills Farm, New Town Farms, Mountain Creek Farms, Lee's Firewood, Verdant Bread, Urban Gourmet Farms, Wild Hope Farm
Sean Galianese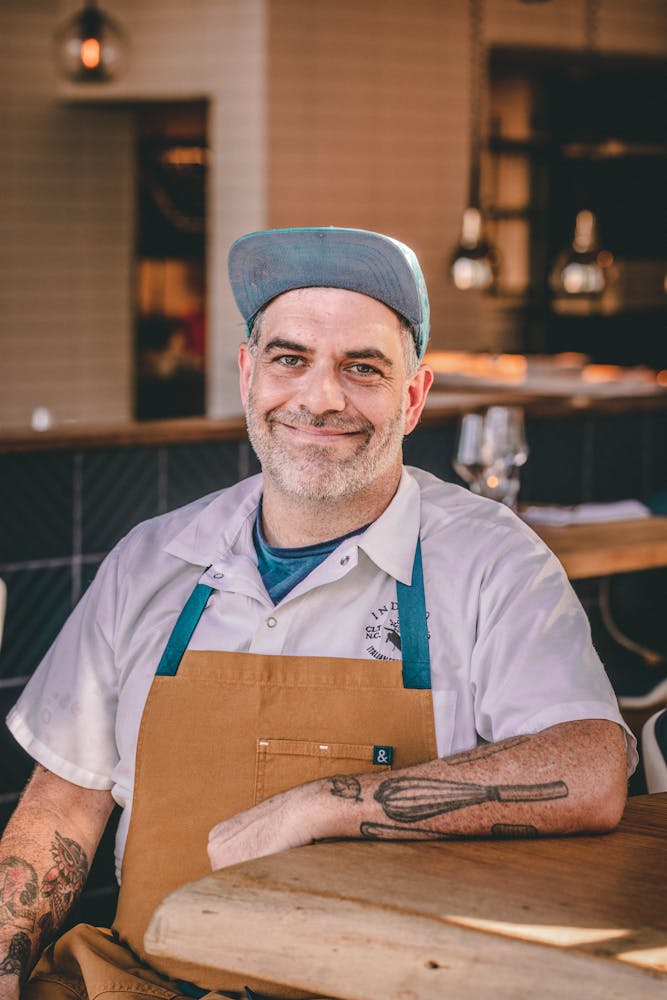 With the last name Galianese, it's apparent Sean was a natural fit for the Italian cuisine of Indigo Road's Indaco. Raised in a traditional Italian American, northeast household, the kitchen was the heart of his home and entertaining the currency. Galianese began his restaurant career at the age of 16 and moved to New York City post-college to pursue the F&B path.
While gaining experience in the competitive New York market, he spent time at recognizable locations including Bell Book and Candle, Roberta's, Egg, and with Whole Foods Market. During his tenure with Whole Foods, Galianese relocated to Chicago and gained management experience in his role as regional culinary standards coordinator for the Midwest Region. While the time offered him invaluable lessons, he missed his calling of being in the creative world of restaurants. The answer, a high-profile opening position with the Michelin Bib Gourmand restaurant, Dos Urban Cantina. Following the successful opening, he joined the James Beard award-winning family of Vetri restaurants as chef de cuisine in Philadelphia and D.C., and executive chef opening the first of The Meatball Shops outside of N.Y.C.
The transition to an almost three-year tenure with Fox Restaurant Concepts ultimately brought Galianese to the burgeoning Charlotte culinary scene where he spent almost three years with the company opening multiple restaurants. Seeking an outlet for his Italian and creative culinary aspirations, he joined the Indigo Road Hospitality Group to live out his passion in an Italian kitchen.
Galianese and his family have found a home in Charlotte and at Indaco, where he leads with passion, stating, "I believe that passion and energy are contagious and that leadership through kindness is the future of our industry."
Meghann Baumgartner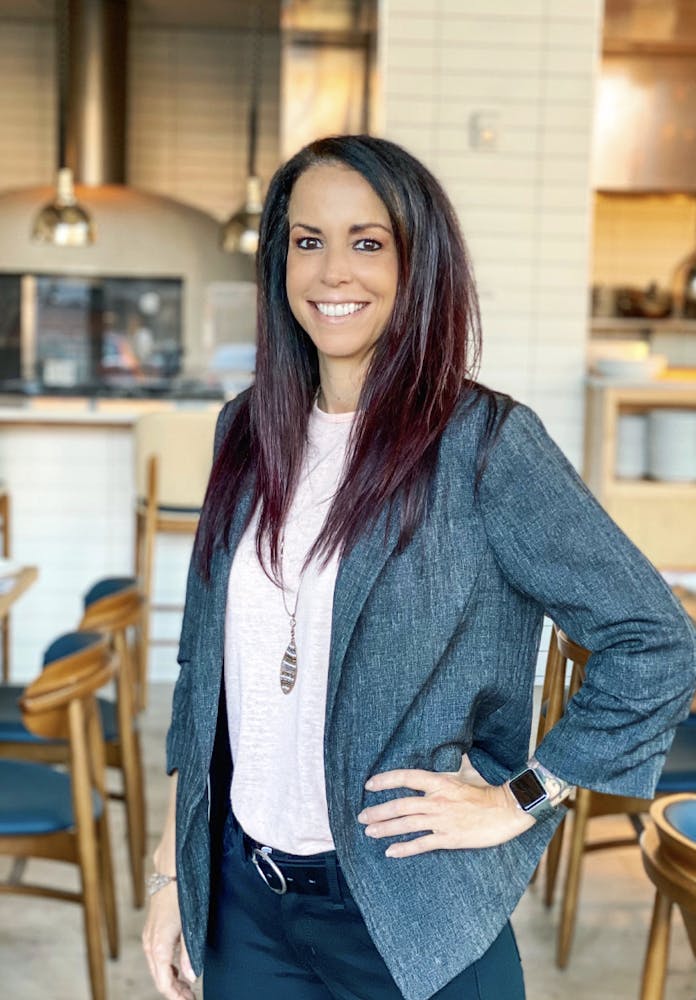 Meghann Baumgartner is the general manager of Indaco Charlotte, a concept from The Indigo Road hospitality group.
Steve Palmer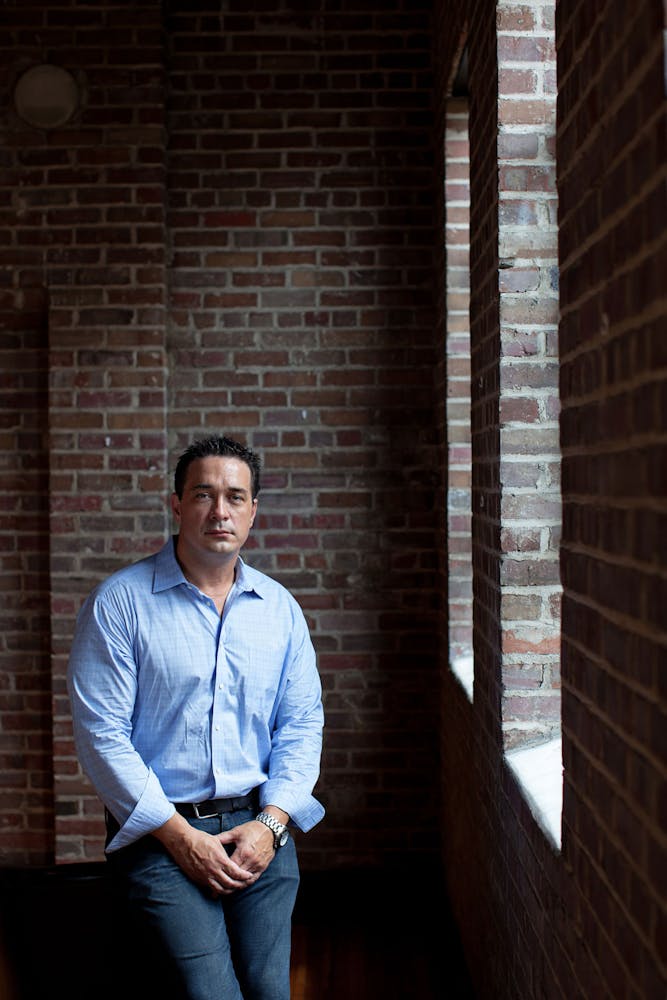 Steve Palmer, a James Beard Foundation Outstanding Restaurateur Award nominee and semifinalist for three consecutive years ('18,'19, & '20) is the managing partner of the hospitality and consulting company, The Indigo Road Hospitality Group. The company was founded in 2009 in Charleston, SC, when Palmer began working with the celebrated restaurant Oak Steakhouse on historic Broad Street.
Little more than a decade later, the Indigo Road now owns and operates more than twenty restaurants throughout the southeastern US consisting of more than 16 original concepts and is expanding into the lodging sector with the recently opened Skyline Lodge in Highlands, N.C.
These concepts include O-Ku (Charleston, Charlotte, Atlanta, DC, Raleigh, Nashville), The Cocktail Club (Charleston), Maya (Charleston), Brasserie La Banque and Bar Vauté (Charleston), Indaco (Charleston, Charlotte), Oak Steakhouse (Charleston, Alpharetta, Ga., Nashville, Charlotte, Raleigh, Alexandria), Colletta (Alpharetta, Ga.), Mercantile and Mash (Charleston), Bar Mash (Charleston), The Cedar Room (Charleston), Town Hall (Florence, S.C.), Mizu (Charlotte). Several lodging and restaurant projects are also in the works.
Palmer attributes the company's rapid growth and success to his loyal and dedicated team. He maintains the philosophy that great service starts with well cared for employees. By promoting from within and continuing to create new opportunities for his staff, Palmer has developed a strong company culture that is reflected within the walls of each of his concepts, resulting in an unwavering level of hospitality experienced by guests and patrons.
In January 2017, The Post & Courier recognized Palmer not only for his growing leadership role within the hospitality industry, but also for his charitable and community efforts. Palmer is a longtime supporter of Share Our Strength's No Kid Hungry and Charleston's Feed the Need coalition.
Palmer launched what would become his proudest accomplishment in 2016 when he co-founded Ben's Friends with friend Mickey Bakst, the food and beverage industry support group offering hope, fellowship, and a path forward to professionals who struggle with substance abuse and addiction. He has been recognized by The New York Times, NPR, Southern Living, Atlanta Magazine and Charleston Magazine for his work, and has presented at TedX Charleston and the Charleston Wine + Food Festival.