Main content starts here, tab to start navigating
About
Charleston
Slide 1 of 5
Slide 2 of 5
Slide 3 of 5
Slide 4 of 5
Slide 5 of 5
Located on Charleston's Upper King Street, Indaco (Italian for "indigo") serves rustic Italian cuisine by Executive Chef Mark Bolchoz. Wood-fired pizzas, hand-crafted pastas, housemade salami and cured sausages fill the restaurant's menu which can be enjoyed family-style or a la carte. With community tables, an open kitchen, and a comfortable atmosphere, Indaco can accommodate 100 guests for a casual night of food and drinks. The wine list is focused on affordable Italian varietals, the Negroni cocktail is on tap, and the fresh sodas are made in-house.
The massive wooden doors on Upper King Street are your first indication that Indaco is different from the typical Charleston restaurant. Rustic details continue inside with butcherblock tables, lime-wash walls, and white brick. An open kitchen with nearby community tables lets interested diners keep an eye on the action inside the kitchen. Outside, a patio puts you streetside to watch Upper King Street's vibrant nightlife scene.
| | | |
| --- | --- | --- |
| Kennerty Farms | Grow Foods | Lowcountry Street Grocery |
| Ambrose Farms | Mepkin Abbey | Bulls Bay Salt Works |
| Blackbird Farms | Geechie Boy Mill | Kip Valentine |
| Abundant Seafood | Manchester Farms | Southern Foodways Alliance |
| Burden Creek Farm | Kurios Farms | Share Our Strength |
| Lowland Farm | Anson Mills | James Beard Foundation |
| Thackeray Farms | Limehouse Produce | Sustainable Seafood Initiative |
| Keegan Filion Farms | St. Jude Farms | Slow Foods Charleston |
| Clammer Dave | High Tide Organics | Charleston Restaurant Association |
| City Roots | Rooting Down Farms | Charleston Area CVB |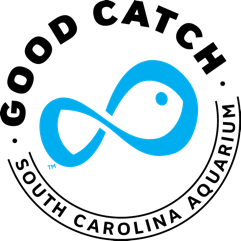 Steve Palmer
Steve Palmer, a James Beard Foundation Outstanding Restaurateur Award nominee and semifinalist for three consecutive years ('18,'19, & '20) is the managing partner of the hospitality and consulting company, The Indigo Road Hospitality Group. The company was founded in 2009 in Charleston, SC, when Palmer began working with the celebrated restaurant Oak Steakhouse on historic Broad Street.
Little more than a decade later, the Indigo Road now owns and operates more than twenty restaurants throughout the southeastern US consisting of more than 16 original concepts and is expanding into the lodging sector with the recently opened Skyline Lodge in Highlands, N.C.
These concepts include O-Ku (Charleston, Charlotte, Atlanta, DC, Raleigh, Nashville), The Cocktail Club (Charleston), Maya (Charleston), Brasserie La Banque and Bar Vauté (Charleston), Indaco (Charleston, Charlotte), Oak Steakhouse (Charleston, Alpharetta, Ga., Nashville, Charlotte, Raleigh, Alexandria), Colletta (Alpharetta, Ga.), Mercantile and Mash (Charleston), Bar Mash (Charleston), The Cedar Room (Charleston), Town Hall (Florence, S.C.), Mizu (Charlotte). Several lodging and restaurant projects are also in the works.
Palmer attributes the company's rapid growth and success to his loyal and dedicated team. He maintains the philosophy that great service starts with well cared for employees. By promoting from within and continuing to create new opportunities for his staff, Palmer has developed a strong company culture that is reflected within the walls of each of his concepts, resulting in an unwavering level of hospitality experienced by guests and patrons.
In January 2017, The Post & Courier recognized Palmer not only for his growing leadership role within the hospitality industry, but also for his charitable and community efforts. Palmer is a longtime supporter of Share Our Strength's No Kid Hungry and Charleston's Feed the Need coalition.
Palmer launched what would become his proudest accomplishment in 2016 when he co-founded Ben's Friends with friend Mickey Bakst, the food and beverage industry support group offering hope, fellowship, and a path forward to professionals who struggle with substance abuse and addiction. He has been recognized by The New York Times, NPR, Southern Living, Atlanta Magazine and Charleston Magazine for his work, and has presented at TedX Charleston and the Charleston Wine + Food Festival.
Mark Bolchoz
A native Charlestonian, Executive Chef Mark Bolchoz, Jr. grew up surrounded by the cuisine and culture of the Lowcountry. After ventures across the East coast, including several years under renowned New York chef Gianni Scappin of Market Street and Gusto Restaurants, Bolchoz returned to Charleston in 2016 with his wife Ariana, a fellow Culinary Institute of America graduate. Upon his return, Bolchoz immersed himself in the flourishing culinary scene, gaining experience at some of the city's top restaurants, including The Grocery and Peninsula Grill.
As Sous Chef of the prestigious Peninsula Grill, Bolchoz spent a year under one of Charleston's most revered chefs, Graham Dailey, learning and honing his craft. During this time, Bolchoz was named to the first Zagat's '30 Under 30' list for Charleston and one of the "Top Nine Culinary Instagram Accounts in the City" by The Post & Courier. After promotion to Chef de Cuisine under the leadership of Executive Chef Ramon Taimanglo, Bolchoz helped Peninsula Grill regain the coveted title of "Best Fine Dining in Charleston" in 2018. Though he was thriving in a burgeoning culinary career, Bolchoz responded to a lifelong calling and took a hiatus from Peninsula Grill to join the United States Marine Corps, in which he continues to serve as a Corporal in the Reserves.
In 2020, Bolchoz's love of rustic and rural Italian cuisine led him to join The Indigo Road Hospitality team as Executive Chef of Indaco. With a focus on sourcing ingredients from local and regional purveyors, Bolchoz relies on the seasons to drive menu offerings, which include wood-fired pizzas, hand-crafted pasta, cured meats, and more.
When Bolchoz is not in the kitchen, you can find him teeing off at one of Charleston's many golf courses, breaking a sweat on a run, or hanging out with his wife, Ariana, and pup, Stanley.
Vonda Freeman
Vonda Freeman joined The Indigo Road as the restaurant group's wine director in 2009. A Hendersonville, NC native and certified sommelier, Freeman brings a wealth of knowledge in the world of wine and twenty years of experience in the restaurant and hospitality industry to her position with the company. Her amazing passion for wine, keen understanding of customer desires and ability to capitalize on industry trends is evident in the amount of success each Indigo Road restaurant has experienced in its wine program.
Prior to joining the Indigo Road, Freeman enjoyed a position at South African wine import company, Vinnovative Imports, following eight years of experience in the beverage distribution world. Her background has benefitted the Indigo Road immeasurably, and her talents are recognized throughout the company's operations, including menu planning and creation, event coordination and staff wine education.
Ariana Bolchoz
Originally from Queens, NY, Ariana grew up in your quintessential Italian American household. Her love of Italian food and also hospitality stem from spending time with her great-grandparents & grandparents. She studied at The Culinary Institute of America, where she pursued her love of baking and found a new passion for wine and all things front of house. In 2014, she graduated cum laude with a Bachelor of Pastry Arts and Management.
In 2016, she moved to Charleston with her now husband, Mark. After spending some time working at our neighboring restaurant, The Grocery, she came to Indaco in January of 2017, where she began as a server and progressed quickly to a shift leader. She has brought a passion for hospitality and new energy to the team starting as our Private Events Sales Manager.
In June of 2021, she and Mark brought their sweet son, Mark Daniel III into the world. On free nights (when they can get a sitter), they love to explore the never-ending new restaurants and bars in Charleston. Most nights though, are spent having fun at home with friends, family, and their dog, Stanley.